POWELL-WILLIAMS ARCHITECTS

POWELL-WILLIAMS ARCHITECTS - BRIDGES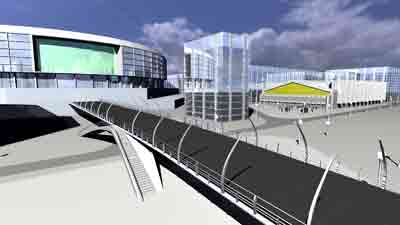 Infrastructure works are the mainstay of the practice and bridge architecture the particular focus of interest. With significant experience in this specialist area, we have been involved in the design of more than 50 bridges. Our commissioned work has also involved developing comprehensive proposals and details not only for bridges but also for retaining walls, field and boundary walls, noise screening, hard and soft landscaping and lighting.
We are keen participants in competitions, winning several, including an international open competition for a new combined foot and tramway bridge across the Tiber in Rome and, in January 2010, a competition for a footbridge in Portugal. Through competitions and commissioned work, we have experience of a very broad range of project types, scales, technologies and materials from footbridges such as the innovative competition winning design for the Merthyr footbridge to the award winning 1.5km long A13 viaduct.
Kit Powell-Williams is a chartered architect, a member of the RIBA and trained at the Architectural Association School of Architecture in London.